Continual commitment to Investment in our People, Technology & Process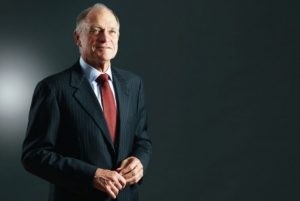 The Ray White family is proud to present itself as a franchisor enabling prospective and existing real estate business owners to maximise their achievements and performance as their careers develop. We challenge our business owners to achieve their potential and to develop skills that they may not have initially possessed. We ourselves have been challenged over the years and we deeply value the relationships we have with all members of our network. Together we have created values and outcomes that have grown our network to become the clear leader across Australia and New Zealand, with many strong businesses emerging in other countries.
Brian White AO,
on behalf of the Ray White Family

A customer experience architecture to be proud of
Industry leading proprietory tools, technology, support & processes developed to benefit both members and customers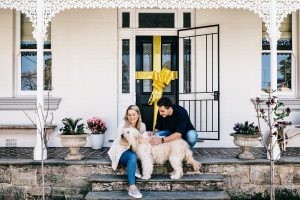 Automated NPS programme survey
Ray White is committed to giving great customer experience – it's our number one priority. We are the biggest real estate company in Australasia and we also want to be famous for the way we treat our customers.
Many industries already understand that it's no longer enough to compete on product or service. For us in real estate – we need to embrace this as our opportunity.
Customers dictate the rules. We need to adapt to meet and exceed their expectations to set ourselves far ahead of our competitors.
Automated instant video creation
Video software built for smart Real Estate Agents! Enhance your property views, reach more people and create an immediate impact with Video Punch. For every listing positions us well with more views and longer visit times to our website eco system. As a group this now encompasses more than 70,000 property videos.
Advocacy programme
Our advocacy programme, which we refer to in our CRM as the "Pipeline", is seeing on average an 80% listing conversion by offices using the systems, process and regular engagement models provided.
Our Concierge service
Our Concierge service supports our members by understanding important parts of the customer contract process, enhancing our customer service capacity. The also help to create scale for our members. Structured communication and customer engagement creates opportunities, growth and retention.
Virtual Assistant program capabilities
An administration professional who operates in your business from another location, leaving you more time to do what you do best – grow your business! Also referred to as a "VA". Anything that can be done online and has a defined process, a VA can take off your hands!
Requesting a rental appraisal is completely free of obligation or cost so we encourage you to reach out and discover the possibilities available for your own investment property or portfolio.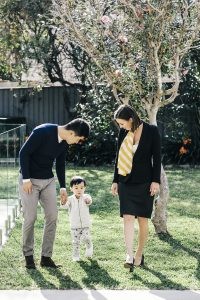 Active Pipe
More than just another email platform. ActivePipe's dynamic and personalised customer journeys mean you'll always deliver relevant property content unique to each client. In real estate, timing is everything. That's why ActivePipe shows you exactly which contacts to speak to and why, so you can build relationships that lead to transactions.
Real Time Responses
78% of consumers upon initial contact with an agent expect a response within 30 minutes and 94% within an hour. We have the right tools to help your team to automatically respond with detailed information. We understand today that speed of reply is paramount to the client and sometimes the difference between success and failure.
After sales programme
An after sales programme, signified by the yellow bows on doors, right through to the creation of the wow experience in the three months immediately after sale, leading to strong take up of invitations to our advocacy programmes. This has started to yield a culture which is determined to never lose a customer.
Google G Suite
G Suite is a set of cloud computing, productivity and collaboration tools, software and products developed by Google. It contains all you need to do your best work, together in one package that works seamlessly from your computer, phone or tablet.

What our Owners Say About Us
The Ray White software, systems and support team make the running of our business far more relevant, systemised and compliant than ever before. Advice and specialist help is always available at our fingertips. We are continually encouraged to be the very best we can be, which in turn enables us to deliver to our customers in a timely and value add manner. We are proud to be part of a franchise that leads the way in technology, research and future trends to keep our businesses relevant for the continually changing real estate landscape.
The Ray White Corporate team keeps us ahead of the trend as industry leaders by providing tools so our salespeople and administration teams can be more efficient. We've been part of the Ray White family for over 25 years and appreciate the continued innovation and quest for excellence, while providing ease of use systems. One System, with its range of CRM, reporting and document management capabilities, gives our salespeople and admin teams the means to use time effectively, so our clients can be our number one focus.
We have been part of the Ray White Group since 2002 and have witnessed the constant development and growth that this company provides. Part of this is the One System, which keeps us at the forefront of the latest technology. It would be impossible for us to individually manage everything that One System offers us, so the fact that is it all taken care of allows us, and our Salespeople, to spend our time where it is more beneficial. Salespeople who have joined us from other companies cannot believe how effective and efficient One System is. Couldn't be happier.
We have salespeople managing more stock more efficiently, as the One System lets our agents get on with listing and selling real estate as they spend less time doing administrative tasks. One system has also been one of our best recruiting tools: the ability in knowing when we sit down with agents from other companies that our systems and technology are miles ahead of what they are presently using is simply awesome.
"Thank You" Ray White for providing such a "one stop" complete system for my Salespeople and Administration alike! It is a system that we all find user friendly. It is organic in that improvements are on going, whether from user suggestion or technology improvements. I can with all confidence advise new staff that we provide the best in the world system to assist them become their best, at their pace.
Ray White is an invaluable business partner for Carpenter Realty. For us, to be able to focus on growing our business knowing that the technology side is constantly being improved behind the scenes is a massive asset. From the best training for our salespeople to mentoring for business owners, all bases are covered and it is clear that the effort and investment in time and resources by Head Office and the White family is relentless. Leadership is strong and direction is clear. We all know where we are going as a company. And the confidence that gives us is priceless.
Join the Ray White Team
We are looking for genuinely committed business owners, salespeople (experienced or not),
property managers, and administration staff to join us